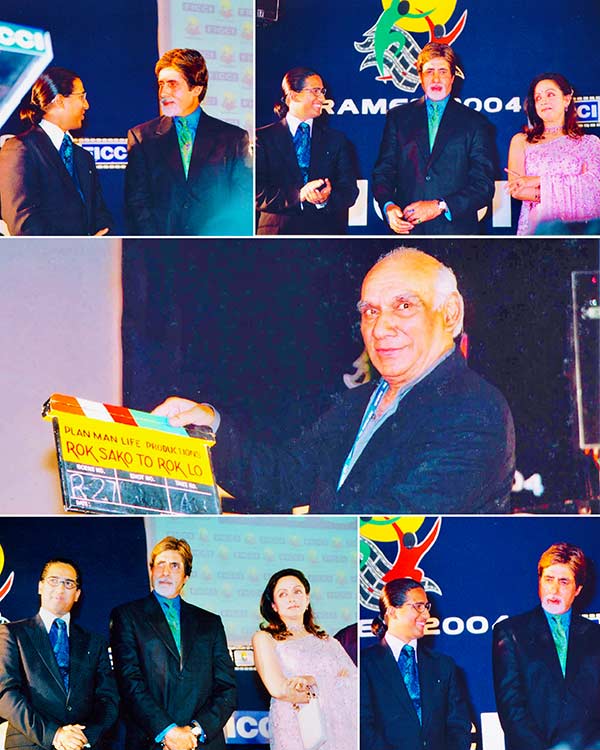 Our journey
The management guys step in
Circa 1996, a group of enthusiastic professionals gather together for breakfast meetings every morning. Though they all consult blue chip companies on various aspects of management and policy, the breakfast meetings are anything but management discussions. Cinema rules! The engagement with the medium strengthens. Notes are exchanged, views expressed and ideas created. The team, it seems, was all prepared to jump into 'action!'
The moment came; Circa 2002: Strokes & Silhouettes.
Three amongst the same bunch of enthusiasts — the founder Dr. Arindam Chaudhuri along with Naveen Chamoli & Shubho Sekhar Bhattacharjee — with pure love for cinema and tempered with the discipline of an institution and a consulting organization marched into the domain of spotlights, studios, cameras and celluloid. The rest, is all entertainment.
Two official invites at Cannes (https://bollyspice.com/dosar-and-mithya-invited-to-cannes/), 5 National Awards, 4 Filmfare Awards and countless other awards & top notch festivals later, Planman Motion Pictures is now all set to become one of the most important Producers from India. While PMP's film Rok Sako To Rok Lo was the first film ever to premiered on Mobile Phones way back in 2004 https://m.economictimes.com/communicators-the-mittals/bharti-televenture/now-watch-a-film-on-your-mobile/articleshow/951570.cms) and in 2002 Strokes & Silhouettes (Saanjhbathir Roopkathara) became the 1st regional film to be distributed by Hollywood's Columbia Tristar (https://timesofindia.indiatimes.com/entertainment/hindi/bollywood/news/bengali-film-goes-places/articleshow/20000194.cms), PMP's Do Dooni Chaar became the India entry vehicle for Hollywood's Walt Disney as its first live-action Hindi film in 2010 (https://www.hollywoodreporter.com/business/business-news/disney-india-debut-live-action-26846/)!
Due to the management background of the Founder Dr. Arindam Chaudhuri, he became one of the initial leaders & core group members of the corporatisation movement for Indian Film Industry even before the launch of the first mainstream Bollywood film. He worked with the FICCI FRAMES committee under the guidance of the doyen of Bollywood, Yash Chopra, to lobby for industry status for Bollywood. The first mainstream Bollywood movie of PMP, 'Rok Sako To Rok Lo', thus got launched in a grand event of FICCI FRAMES itself with the Mahurat Shot given by Yash Chopra himself, in the presence of Bollywood Legends Amitabh Bachchan & Hema Malini with a much appreciated speech to the entire audience by Dr. Arindam Chaudhuri (https://m.economictimes.com/can-happy-capitalism-mantra-work/articleshow/865979.cms).
Three languages and genres ranging from drama to comedy and romance to thriller, the vibrant team with fire in their bellies promise to deliver…
Entertainment. For the world.